The first 19th century dance course
in the province of Novara took place in 2012
on the initiative of the teacher
Silvia Brazzoduro.

The city of Arona hosted us for two years,
until, in 2014, the group found its permanent
headquarters in nearby Dormelletto,
joining the National Federations
of the Società di Danza.
Over the years,
numerous members of different ages
have joined, (today we are about twenty)
to support what is the "historical" nucleus
in this wonderful adventure.

Since 2019 Silvia has entrusted the Group
to the teachers
Cinzia Galbiati and
Roberto Mocchiutti.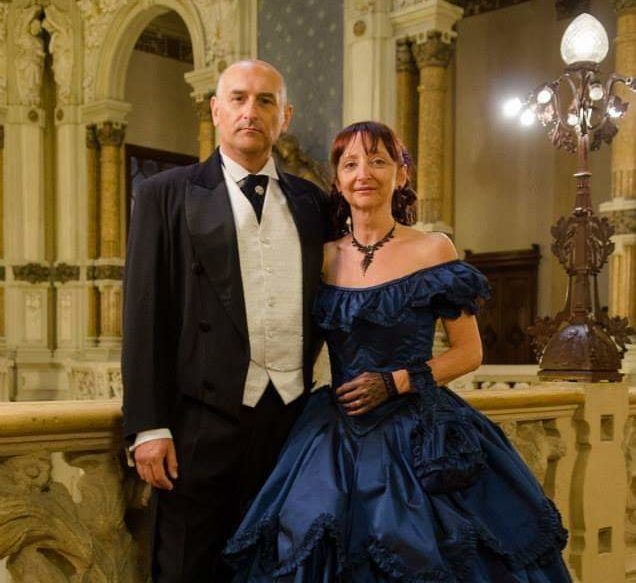 The purpose of the Association is promoting,
through the organization of events
in the province of Novara ,
the growth of the of nineteenth-century
traditional society dance
by sharing with the Members this beautiful experience
that enhances, amusement, socialization
and growth cultural.
Joining is easy.
The Association proposes
the 19th century Dance Course
which provides a study path (divided into levels)
to acquire the skillsnecessary to perform
group or couple figurative dances:
Quadrille, Contradance, Waltz, Polka,Mazurka
and Scottish Country Dances.